Whole barrel shelf display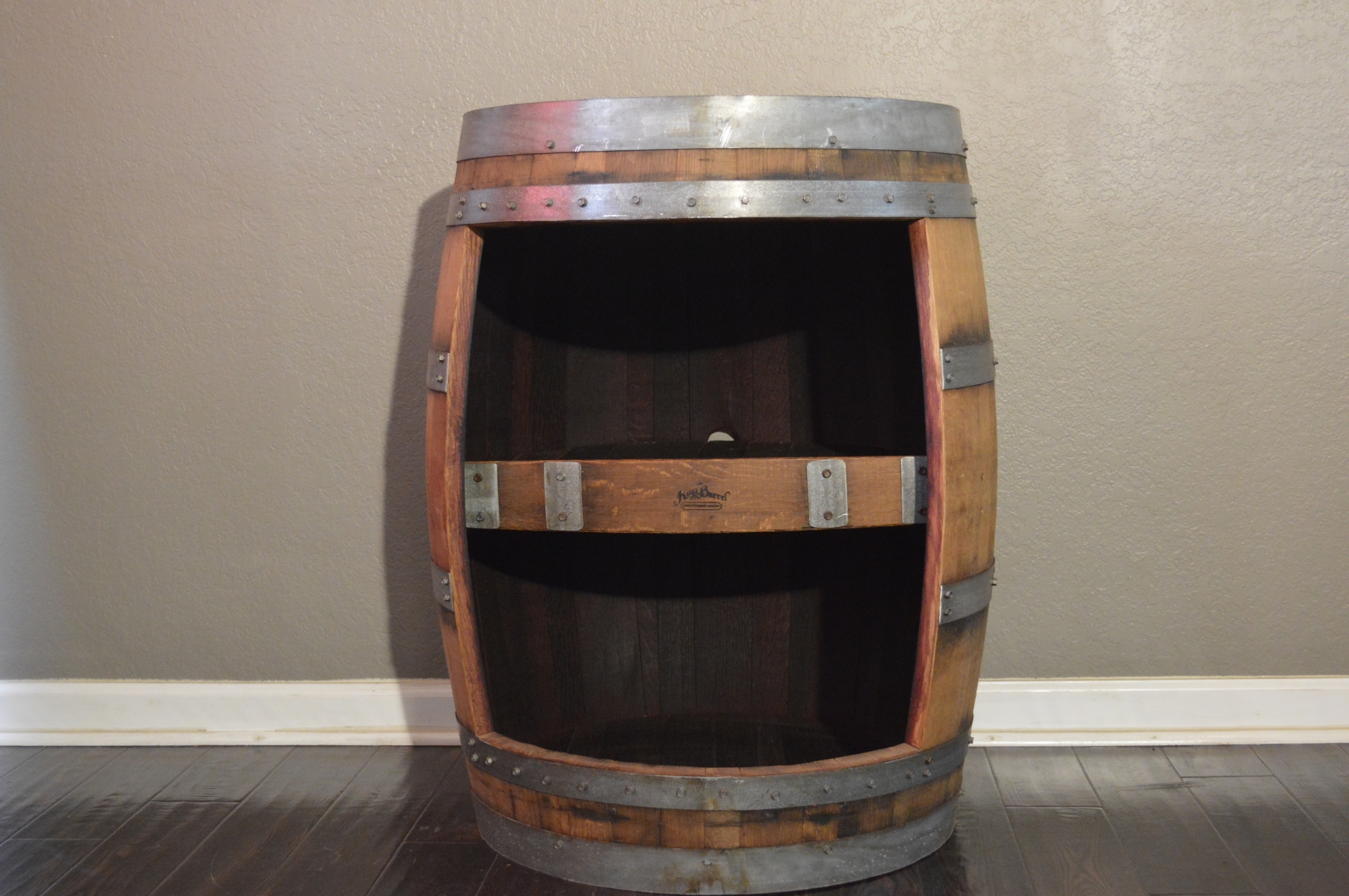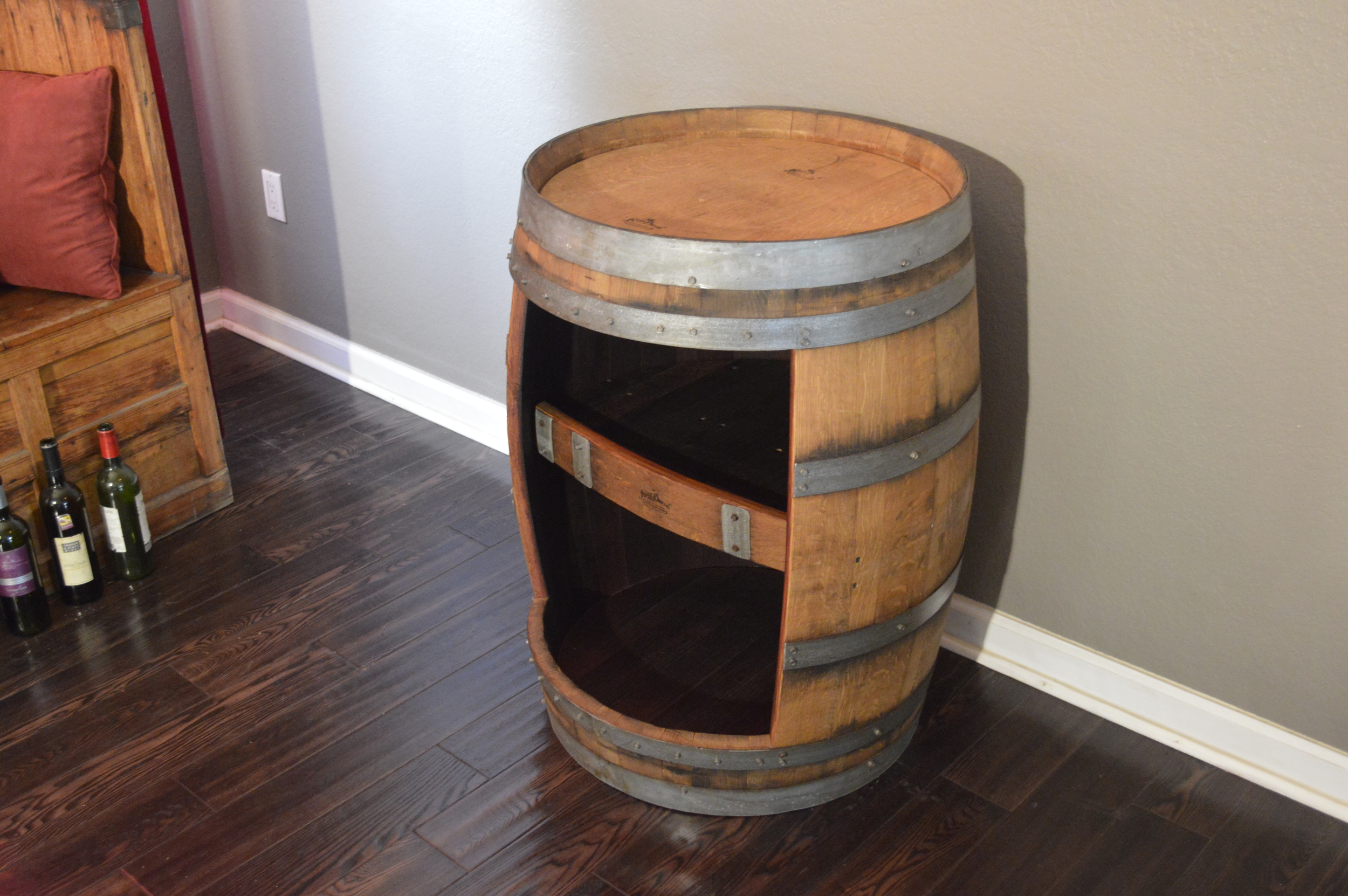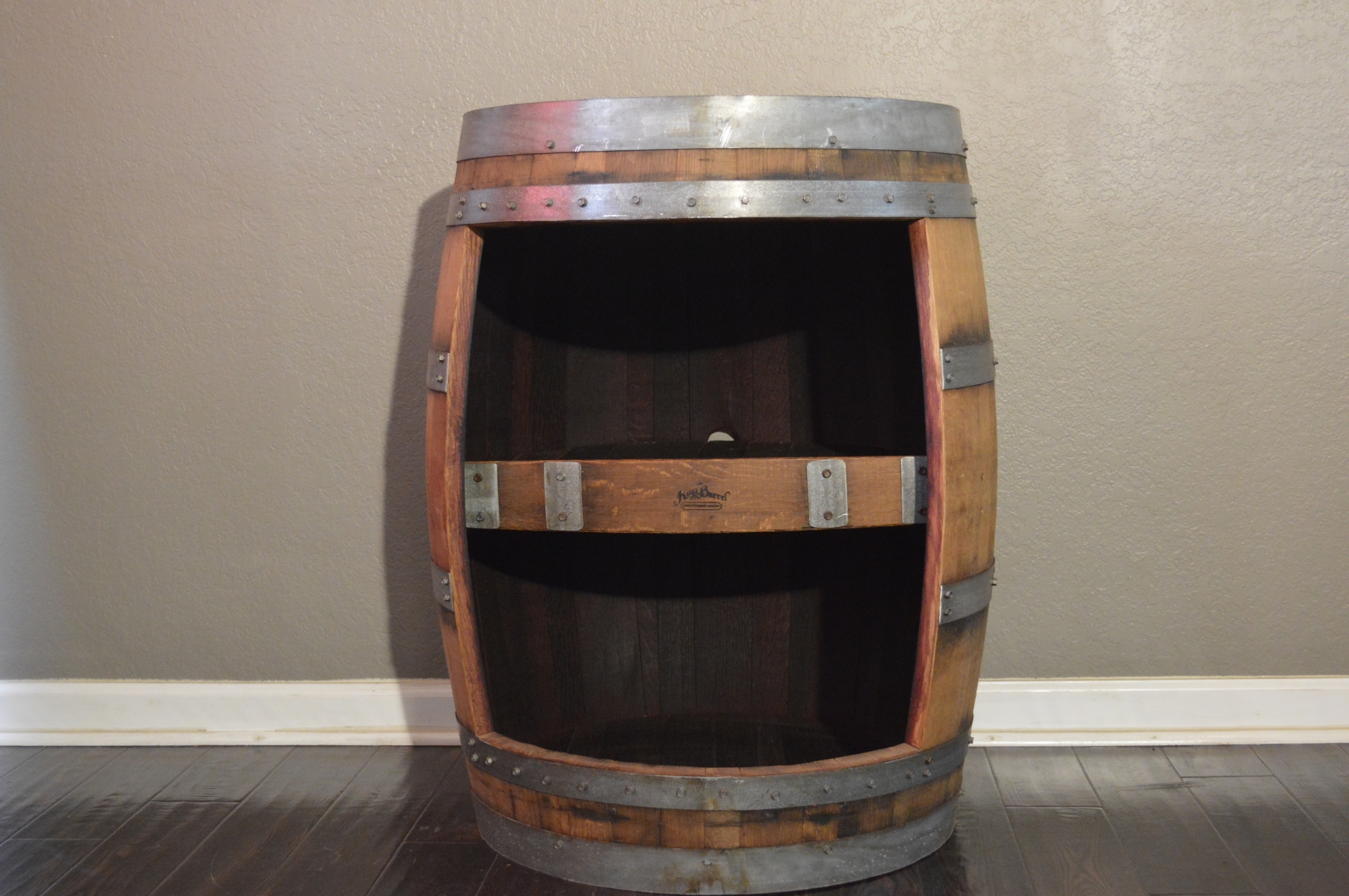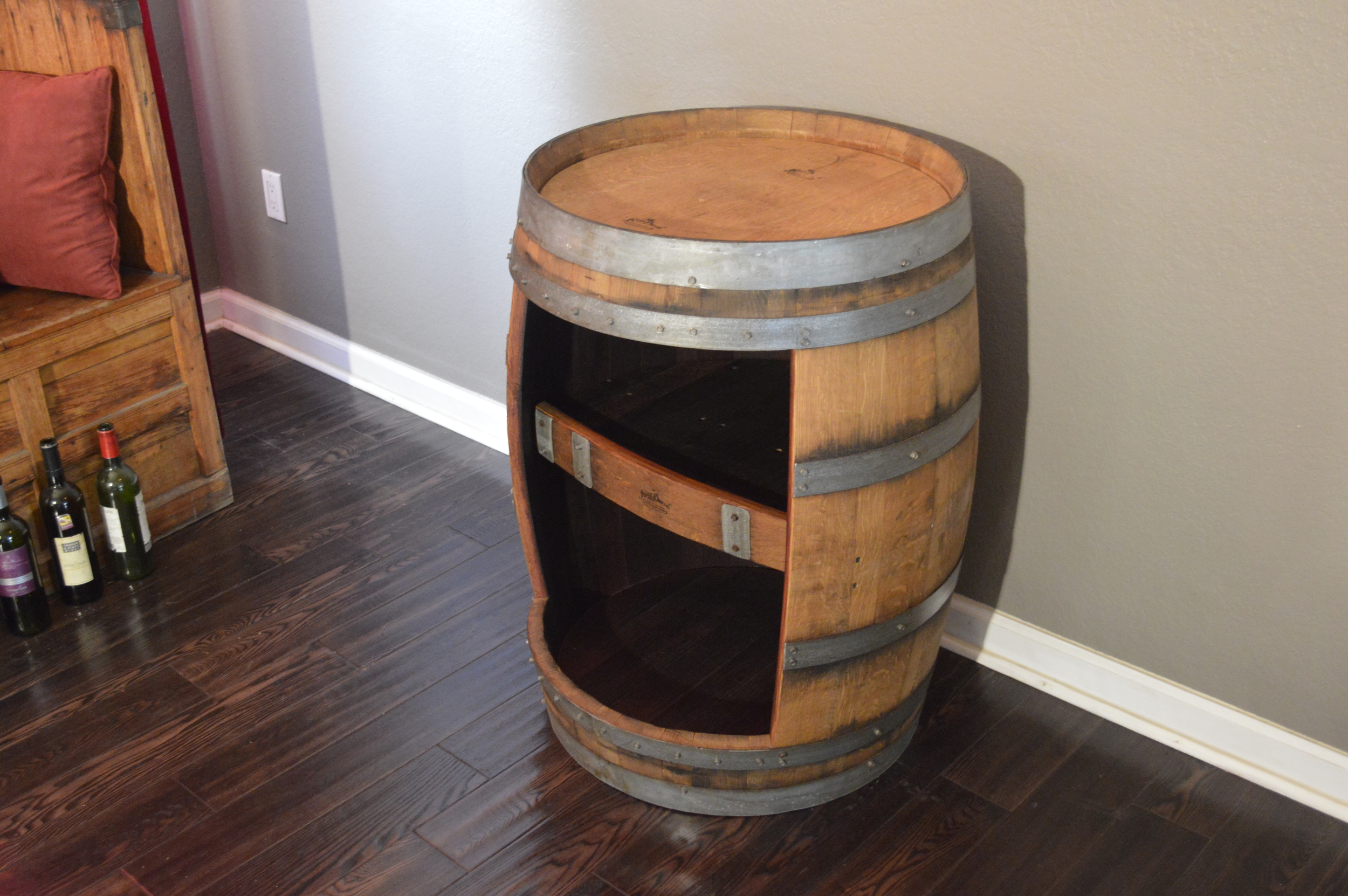 Whole barrel shelf display
Rustic yet clean décor to compliment your home. Can be used as shelving for pictures or as a bar piece to hold bottles or anything cleaver you can think of.
Each barrel is unique with its own characteristics. All pieces vary in shade and patina. All pieces are handmade and carefully crafted to bring out the natural beauty of the wood.
All Barrels are unique and no two are alike. Dimensions are approximate and vary 2-3 inches. Shades vary from barrel to barrel. If you need a custom made piece please contact us to discuss your preferences.